Does weight affect COVID-19 transmission? Our own Dr. Ross VanAntwerp recently had a word about obesity, and weight in general, and their roles as risk factors for contracting COVID-19.
"Second to age, the number two risk factor for COVID-19 is weight," he reports. The prevailing pattern of overweight COVID-19 patients caused Dr. Ross to take a look at how TRT MD's services could help
He compared the underlying causes of obesity with the underlying symptoms of the virus, linking it all back to inflammation. "That's what people [with COVID-19] die from, cytokine storms," he said. "It's an inflammatory condition."
According to the National Cancer Institute, a cytokine storm is "a severe immune reaction in which the body releases too many cytokines into the blood too quickly." Thus, causing inflammation.
Dr. Ross treats his obesity patients with peptides that reduce inflammation, "Thymosin alpha 1, Thymosin beta 4, BPC 157," as he explains it.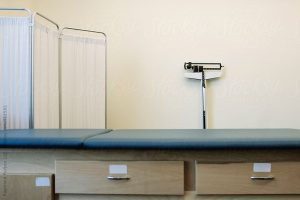 These treatments, along with the addition of growth-promoting peptides, Dr. Ross says, "…work together, hand-in-hand, both at decreasing the risk… of COVID-19 and by helping them with weight loss."
Dr. Ross and the rest of the TRT MD team are always working towards bringing you the latest medical innovations and how testosterone replacement therapy can improve overall health.